Physician Assistant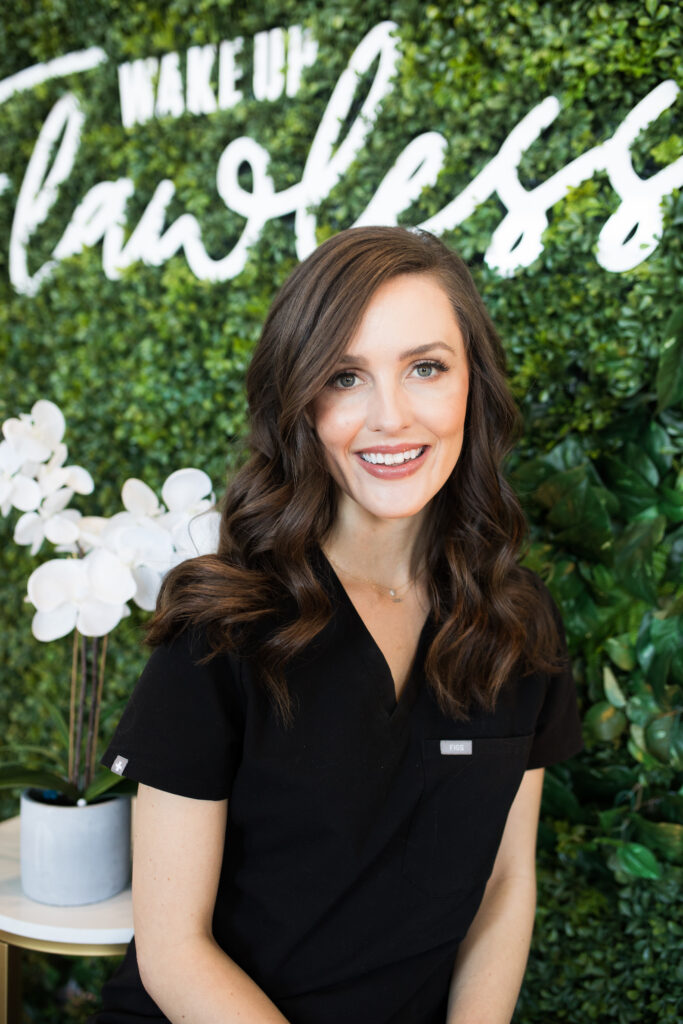 Whitney is a nationally board-certified physician assistant. She received her Master of Science in Physician Assistant Studies from Midwestern University in Chicago, Illinois and graduated with distinction from the University of Kansas with a B.A. in Human Biology and Minor in Business. Her first job as a physician assistant was at a well-established dermatology practice in the heart of Chicago. Two years later, Whitney attended an advanced course in dermatological surgeries and injectables in San Diego and fell in love with the city. She knew she belonged in the world of aesthetics and San Diego, and, the following year, Whitney moved for an opportunity in dermatology.
Whitney is highly proficient in administering dermal fillers, neurotoxins, microneedling and lasers. She was drawn to aesthetics because it allows her to combine her artful and creative side with her deep understanding of anatomy and the aging process. Working for a Facial Reconstructive plastic surgeon, she also developed a skilled eye at assessing the aging face. Furthermore, she loves aesthetics as she is able to follow each patient in their own journey of self-care and gracefully aging.
Aside from her passion for the field, she truly loves developing and maintaining relationships with her patients. Trained in dermatology, Whitney enjoys educating patients in skincare and prevention by creating a customized skincare regimen. Whitney is a big believer in a preventative approach and knows aging is inevitable, but it can be gracefully delayed with preventative Botox and daily sunscreen. With her preventative and natural approach, she believes each treatment should enhance a patient's natural beauty and leave them feeling confident and refreshed.
Whitney grew up in Overland Park, Kansas, but now lives in Del Mar with her fiancé. They both share a love for traveling and, shockingly, now cooking after 2020 :). She loves going to the beach (with an extra-large sun hat), getting lost at the farmer's markets on the weekend, and spending time with family and friends.
Specializes in Botox, Dermal Fillers, and Microneedling